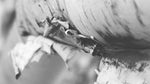 The main ingredient in our birch scrub is Finnish birch bark powder produced as by-product in wood processing. 

Birch bark has not been used in any cosmetics yet – at the moment, this super ingredient is only used at HAVU!

At the moment, a large part of the side products of wood processing are not utilised, as they are burned for energy. HAVU's mission is to reduce the environmental pressure of the cosmetics industry and it is important to us to develop products that support circular economy. HAVU's new birch scrub gives Finnish ingredients a new life while reducing CO2 emissions. Moreover, birch bark powder is naturally biodegradable! 

Birch bark has a natural mild birch odour, and there's no pollen-based allergens nor rosin acids, so it fits well for people with birch allergy as well!

In some products, the exfoliating ingredient may be plastic. That is not good for your skin neither the environment. HAVU products are always plastic and micro-plastic free, both the product and the packaging.
Where is the birch bark from?
- Birch bark is from wood processing side streams
- Today, these side streams are mostly burnt for energy. We provide the waste products with a new life 
- The trees are grown in certified forests in the Nordic region, and the land isn't used to grow food for humans or livestock
- No need for further deforestation of rainforests
The main ingredient in HAVU's LIP SCRUB is Finnish birch bark powder
The product has a delicate and fresh, wooded scent. More than 60% of the ingredients in the exfoliating cream are soothing natural oils. Exfoliate your lips in the morning with gentle birch scrub. The scrub is also suitable for lip makeup removal.